Welcome To
Bhashyam Blooms
Bhashyam Blooms Pragathi Nagar, offers education from Nursery to VIII standard and follows CBSE pattern of education. It provides learning environment comprises the physical, social, and pedagogical context in which learning occurs.
An innovative environment supports strengths-based teaching and learning.It offers students and teachers flexibility, ubiquity and connectedness. The emphasis is on the overall development of the Student ready to face the global challenges while holding on firmly to the traditional Indian values.
Read more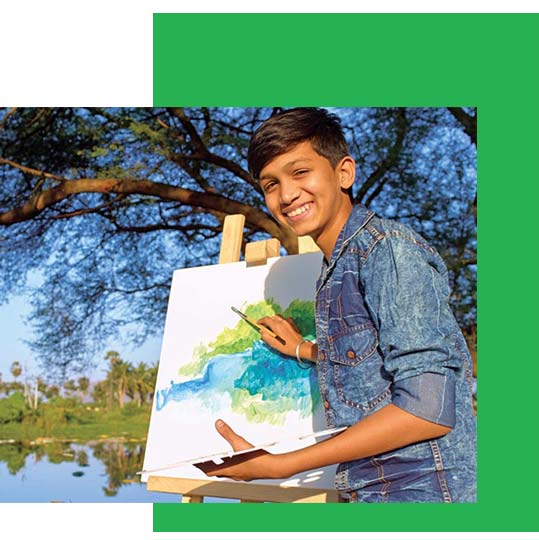 years of education experience
Overview
Few facilites that we provide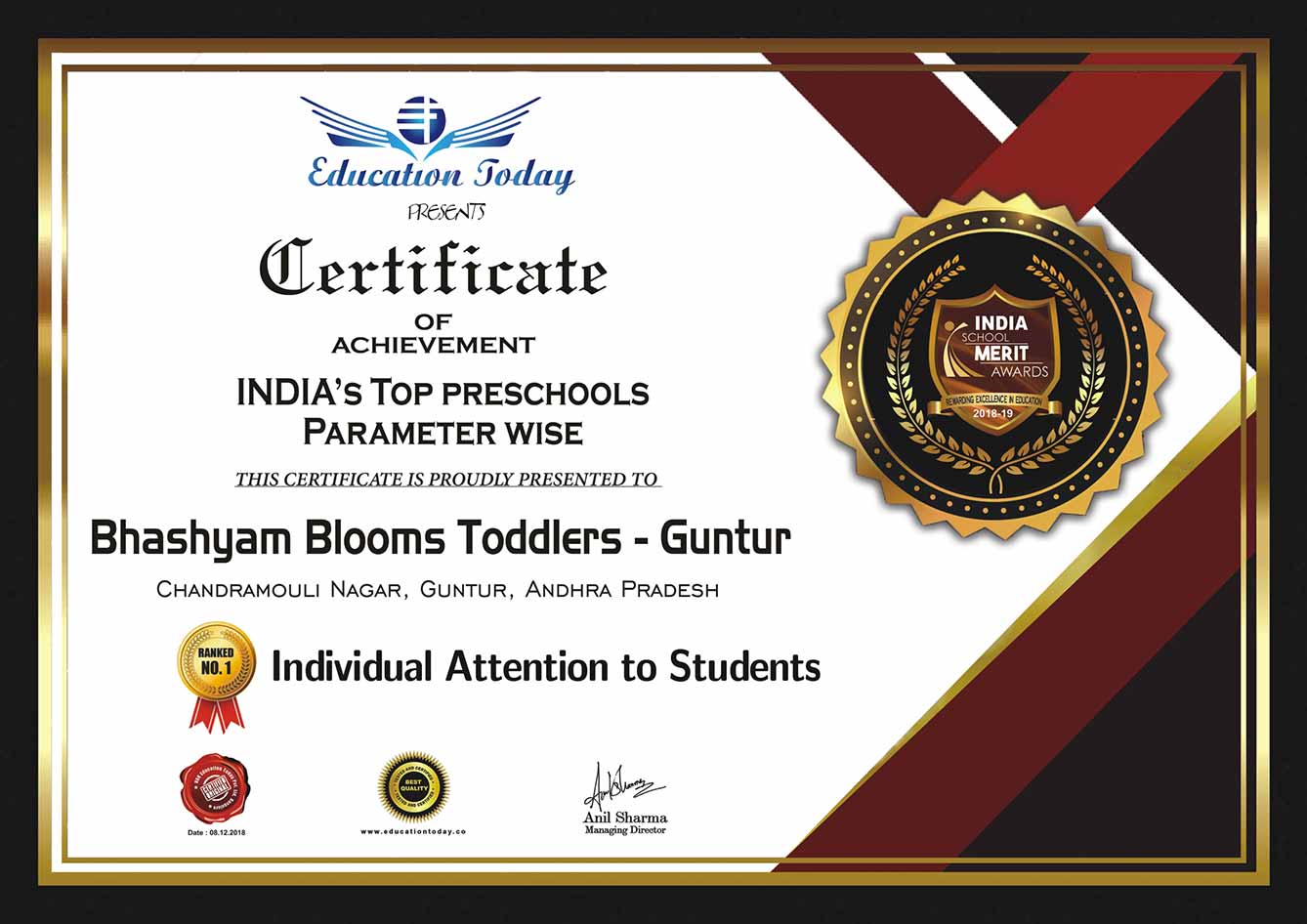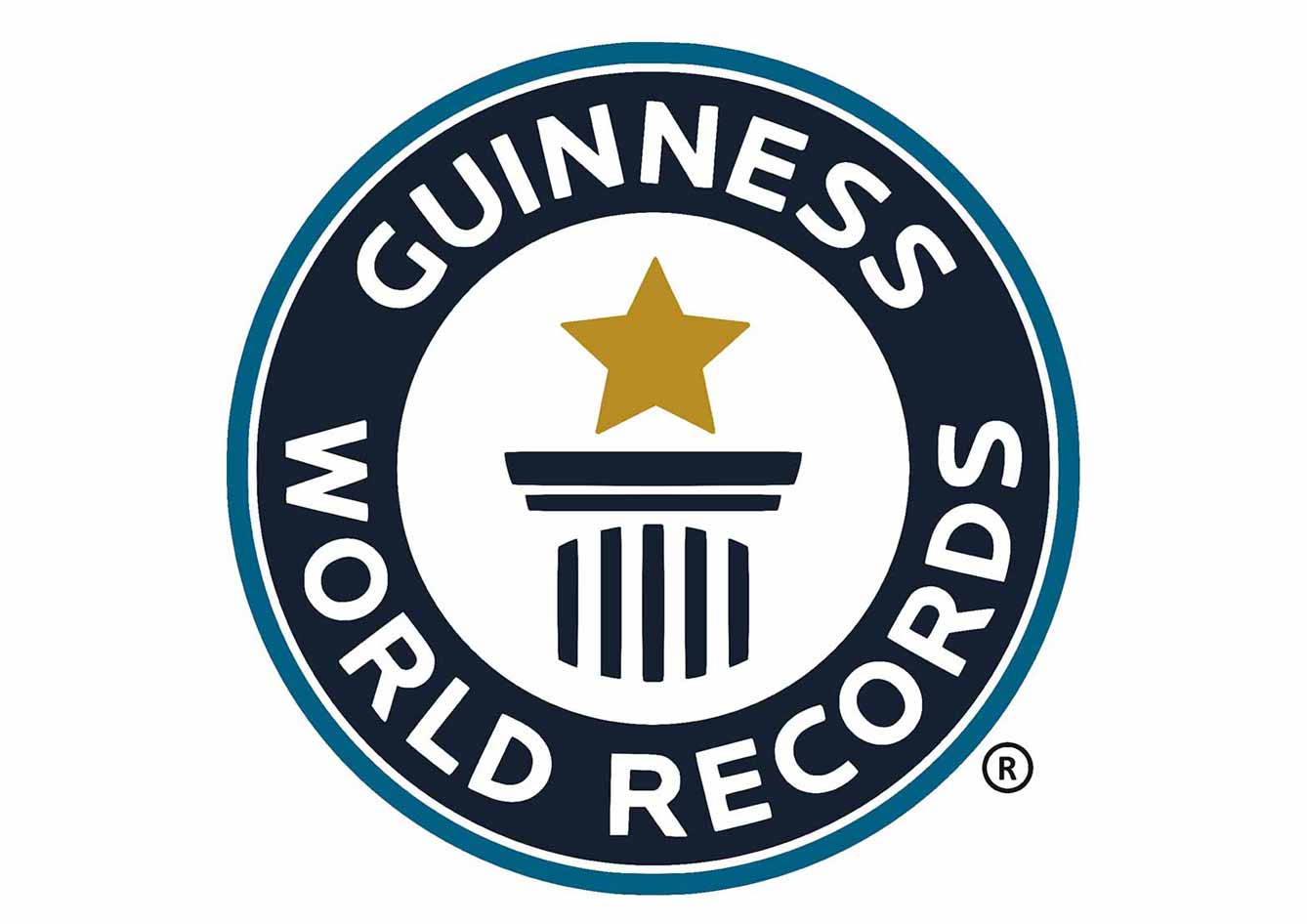 We are elated to share that Bhashyam Blooms is the proud recipient of these prestigious award.
View All Awards
The school model allows him to explore his thoughts and ideas –through both success and failure-pushing him beyond his own preset boundaries .The teachers celebrate his successes and steadfastly stand by his side support when it is needed .It's a wonderful environment to grow up.
B VenuMadhavi
I parent of K .Nischal Pradyumna is very happy with his performance regarding academics and sports .I really thank class teacher, Coordinator and Parents Counselor Srilatha Mam for their great support . Bhashyam Blooms is too good that I would suggest my friends to join their kids here.
K.Harsha Sravani
We are very much satisfied with the academics and the performance of our child. We are totally impressed with infrastructure and the healthy environment where a child can enhance their skills. My Sincere thanks to the management and teaching staff for your efforts.
V Anil kumar
My son has improved his reading and writing skills. He loves coming to school .We are really happy with the progress of my child at the school. My son receives age appropriate Home-work . This school responds well to the concern we raise .We receive valuable information about my child progress .I would recommend this school to another parent .
V Santhosh